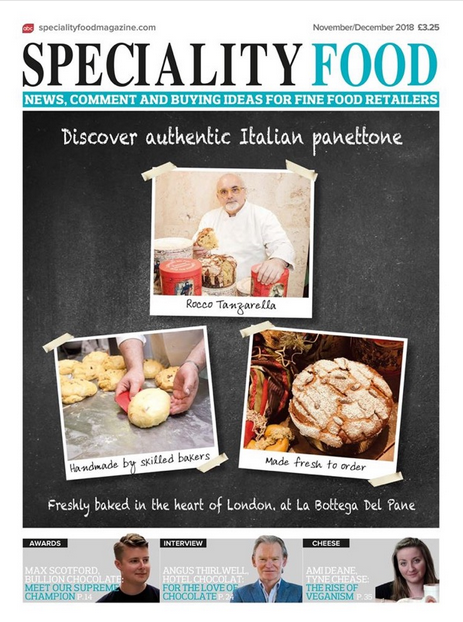 SPECIALITY FOOD
Dal 2002, la rivista rivolta al trade di fine food di maggiore diffusione nel Regno Unito. Raccoglie l'attenzione dei migliori retailer britannici: dalle piccole "Delis" indipendenti alle più conosciute gallerie commerciali passando per enoteche, importatori e grossisti di prodotti enogastronimici di qualità.
Editore: Aceville Publication
Diffusione: Regno Unito
Frequenza: Mensile (9 numeri/anno)
Formato rivista: 265 x 360 mm
DIGITAL: Website; Newsletter; Social Media
SPECIALITY FOOD
Established in 2002, Speciality Food is the UK largest circulated fine food trade publication. Each issue is read by buyers & decision makers at Britain's very best retailers from independent delis, to world famous food halls, from wine-shops to importers and wholesalers of fine food.
Publisher: Aceville Publications
Circulation: United Kingdom
Publication Frequency: 9 issues/years
Format: 265 x 360 mm
DIGITAL: Website; Newsletter; Social Media